It's no mystery why so many of us are worried. Aside from our own genuine concerns, the whole, um, ordeal, is not portrayed with a lot of positivity in the media...
So here's the truth: after giving birth vaginally, you will likely be in some pain, and you will need time to recover. But like most things in pregnancy and childbirth, understanding what's coming and feeling prepared is what makes all the difference.
Here's your guide for maximizing your healing after giving birth vaginally:
The number one thing to promote healing after vaginal birth
Research shows that there may not be much we can do to
mitigate vaginal tearing in childbirth
, but the healing process is where you have so much power!
In roughly the first four days, your mission is simple: the number one thing you can do is give yourself the time and space to heal.
Truth is, it's hard to do when we just want to feel like ourselves again. I'm not sure if anyone was more stubborn about this than me, but, trust me. Taking the time to honour your body – and yourself – will help you heal faster and avoid further complications.
Apply ice, ice baby
One of your goals in the 1-4 day timeframe is to soothe and cool the area to mitigate your discomfort or pain, and most of all, bring down swelling.
Prepare padsicles ahead of time
so they're ready to go as soon as you need them. They're a true life saver. A
Perineal Spray
with an alcohol-free witch hazel base is key and can make your prep easier.
Also, make sure to use heavy menstrual pads that are unscented, chemical-free and have a soft, tight weave so that any stitches or pubic hair doesn't get tugged when moving around, like the hospital grade ones you'll find in our
Postpartum Care Kit
.
After this time period you will want to stop applying cold compress because, just like with any injury, you require blood flow to heal.
Recommended by most practitioners, an herbal sitz bath is one of the most effective ways to naturally treat itching, pain and irritation, and to promote healing (versus using cool to reduce swelling).

Though you'll want to get the green light from your care provider to bathe after vaginal birth, this is usually not an issue.

In an ideal world, you'll be able to soak and relax for as long as you want.

In newborn world, that will be a bit trickier. We've designed our Sitz Bath Tea to work with you: simply fill a clean tub with warm water, toss in the tea, and take 5-10 minutes – no cleaning up messy herbs after.
Let it all hang out to air dry.
After roughly that fourth day, this is a critical step. Seriously. After everything your body just accomplished (like, come on, how powerful are you?), there is no TMI. Taking steps for your best recovery is what you're owed.
So trust us when we say, pull the blinds down...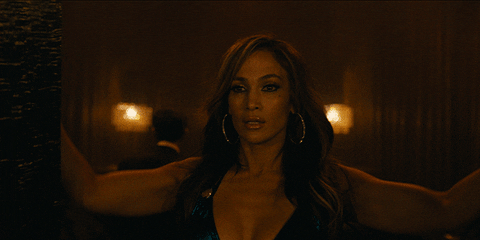 Just like any other injury, exposure to oxygen is critical in wound healing.
You will need to lay a towel down on the bed or couch (or hospital underpad if you're still bleeding, which is very likely normal) and sit with your legs spread so that your vaginal area can receive good airflow.
Grab our free Better Postpartum Healing guide: